Participants of the Cardano Incentivized Testnet (ITN) were expecting to receive reward payouts on August 3.
A Shelley rollout plan had scheduled the payout days after the Shelley hard fork, on July 29th. While the Shelley mainnet launched without a fuss, the ITN rewards date came and went with no sign of a payout.
Source: twitter.com
Updates from IOHK on the matter were non-committal in terms of giving a firm date. But the latest information is that rewards will be redeemable from tomorrow.
— Charles Hoskinson (@IOHK_Charles) August 7, 2020
The market showed no significant reaction to the announcement. At present, the price of ADA is $0.14.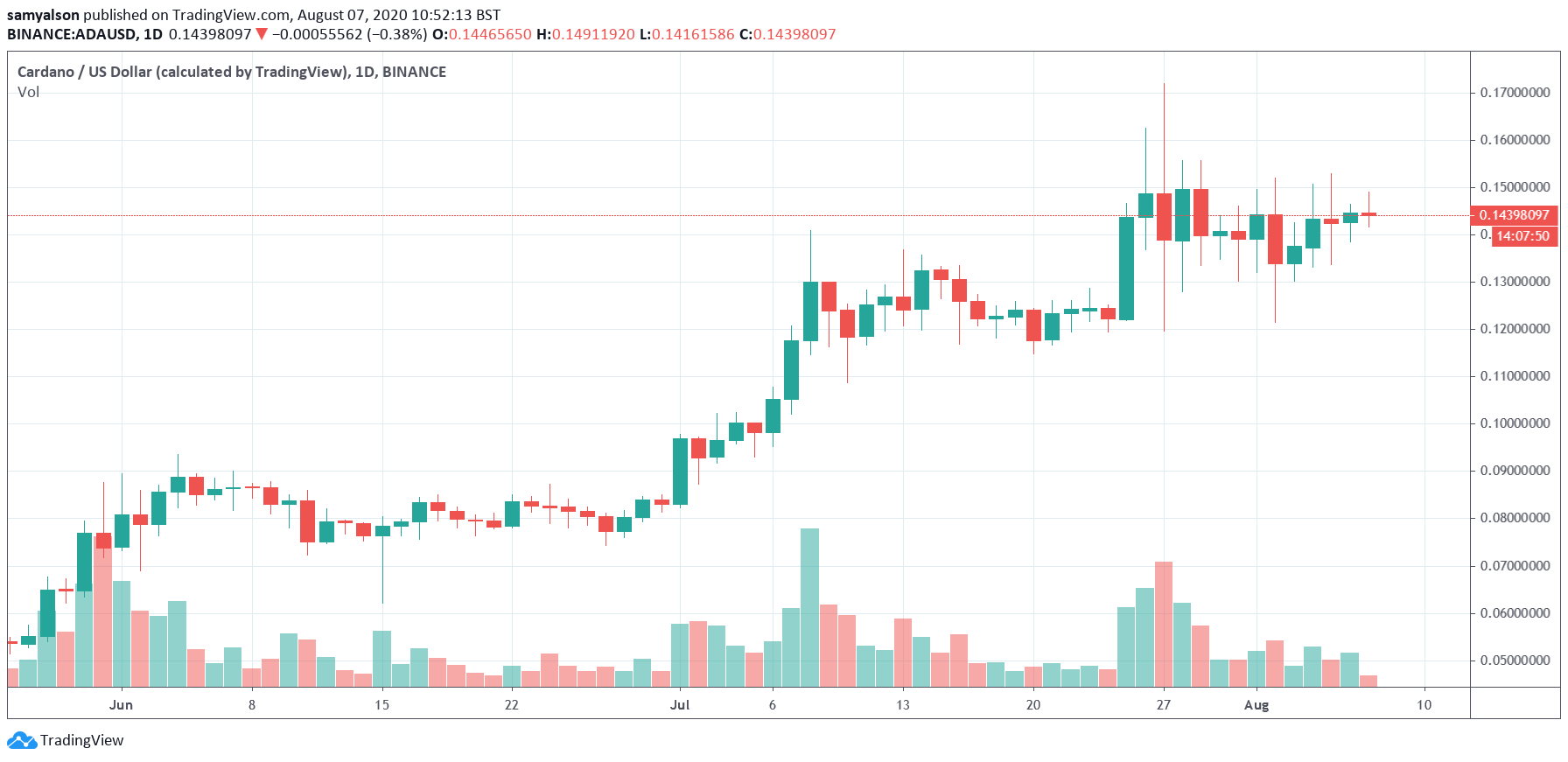 Source: tradingview.com
How to Claim Your Cardano Incentivized Testnet Rewards
An article from IOHK states that ITN rewards are redeemable using Cardano's native wallet, Daedalus.
Developers are due to release an updated version of Daedalus. This will feature an automated function to claim any ITN rewards earned during the testnet period.
"An upcoming mainnet release of the Daedalus wallet will include a dedicated "Redeem Incentivized Testnet rewards" feature, which will allow the redemption of the ITN rewards to a selected Shelley wallet in Daedalus."
Users need to download and install the updated Cardano wallet. Entering their 15-word recovery phrase will restore the ITN rewards wallet into the new Daedalus interface.
From there they can transfer the ITN reward balance into their main wallet. However, this will incur a transaction fee, and users must have enough ADA to cover the charge.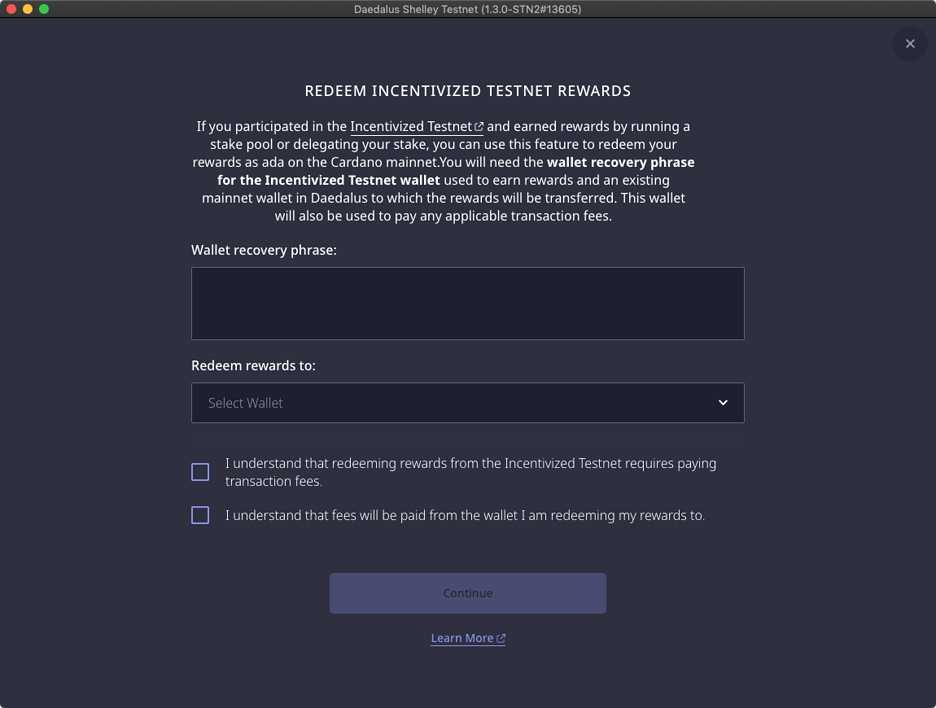 Source: iohk.zendesk.com
Incentivized Testnet Survives on After Staking Rewards End
The ITN was the first Shelley based testnet where users and developers could experiment with staking and stake pools.
"By offering real ada rewards, it helped to test incentivization in a 'real-world' context, and gave ada holders a chance to earn rewards while testing the stake delegation experience."
Many consider the ITN a success in terms of laying the ground work for the decentralization of the Cardano network.
So much so, Cardano and IOHK were pushing to retain the ITN infrastructure even after staking ended.
IOHK CEO, Charles Hoskinson chimed in by saying the community could benefit from using the ITN as a rapid testing network for the Cardano mainnet.
In-line with governance procedures, a community vote would decide the outcome. However, the voting process descended into a farce, with critics saying inadequate publicity, and confusing processes, hindering the participation rate.
One user described his experience of the voting procedure, in particular, his reluctance to enter private keys to cast his vote.
"Yoroi and Daedalus Wallets should have voting capability built in to wallet. JorVote was not properly communicated and many felt uneasy putting in wallet keys. Been invested since 2017 and for the 1st time this was a downer for me@IOHK_Charles."
Hoskinson has since apologized, admitting that the voting set up did not match Cardano's usual high standards.
With the help of a stake pool community, who volunteer time and resources in keeping it running, the ITN remains live.